We develop & manage high quality shopping centers that provide opportunities for our tenants to succeed.
Riverwood Properties has engaged in the development, construction, leasing, management, and financing of commercial real estate in selected Southeast U.S. markets since 1999. We specialize in neighborhood shopping centers ranging in size from 10,000 to 100,000 square feet. We utilize our own staff of real estate professionals to execute each phase of the development plan, as opposed to delegating these responsibilities to outside firms. Our successful strategy results in greater management control, lower project costs, and increased speed in responding to the marketplace when placing land under contract and negotiating leases with our tenants.
Your Vision. Unrestricted.
We select tenants that we believe will address a need in a specific market area. For example, convenience restaurants typically thrive in commercial areas. We also create a tenant mix that provides a balance of food, service, and merchant shops. Each of Riverwood Properties' centers includes a mix of national chain tenants, local chain tenants, and "mom and pop" tenants. We search for and select tenants through our network of tenant representatives, by calling on area businesses, and by advertising with marketing packages, our Riverwood Properties website and property signage. Regardless of location, Riverwood Properties places the highest priority on insuring that each project offers an attractive, inviting, and clean appearance for our tenants' customers. Every property features a blend of quality materials including brick, stucco, and stone, and accented with canvas awnings and/or metal awnings. Additionally, each property is professionally landscaped utilizing an array of evergreen and hardwood trees, and a variety of shrubs and ground covers. The buildings and landscaping are maintained and cleaned on a frequent basis to ensure that the projects look as good today as they did on the day that the tenants first opened for business.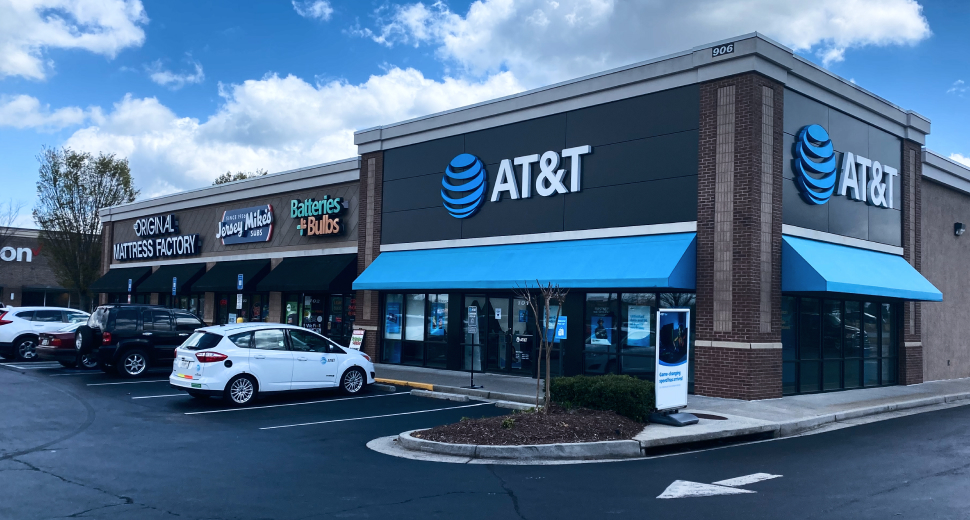 We build with your success in mind
Get more from an established and reputable commercial real-estate firm
Riverwood Properties has focused its efforts in select Southeast cities that feature strong job growth, a diverse employment base, and high average household income levels. By doing so, Riverwood Properties has been able to maintain an intimate knowledge of each market and respond to opportunities in placing development sites under contract. Primarily, we identify sites the old fashioned way: by driving the areas that meet our criteria for demographic profile, commercial activity, and growth and by focusing on sites that feature excellent visibility and access. Each location must be clearly visible from a heavily traveled main artery and must provide for easy ingress and egress, either at a traffic signal or at one or more curb cuts at which cars can easily turn left or right. Furthermore, Riverwood Properties searches for sites in which there is a need for additional retail space to accommodate both residential and commercial growth within a market area. These locations must generate significant customer traffic during daytime and evening hours.
Tenants
We are easy to work with and always focus on meeting the needs of the market.
Easy to Get Started
The first step is to apply. Download an application to get started.
Availability
Get a sense for tenant occupancy and trending market locations.
Schedule a Tour
Our property managers and leasing agents are always glad to provide a tour of a property. Get in touch to schedule a time.
Pay Online
We offer the ability to pay online and take the hassle out of making a payment.
Support
We are available 24/7 to address any maintenance and emergency issues. We are easily accessible and always supportive. Let us know if you have any questions.
Continual Growth Opportunities
We are constantly looking for new developments and growing the portfolio. Do you have an opportunity? Contact us today so that we can get started discussing the many ways we can help you.
Overnight Success Story
Not hardly. Riverwood Properties was established in 1999. We have been steadily growing from humble beginnings and managed to navigate tough markets and economic times. We have emerged as a premier commercial real-estate development firm with a portfolio of 90+ properties and growing.
Performance
We are continuously optimizing the way we do business in terms of efficiencies, costs and returns. We place a heavy focus on improving the quality and speed at which we are able to operationalize.
Customer Focus
Our tenants are our primary focus. We prioritize their vision, growth and expectations.